TSR
Catch Exclusive Water Extraction Equipment Demos with Tri State this Month!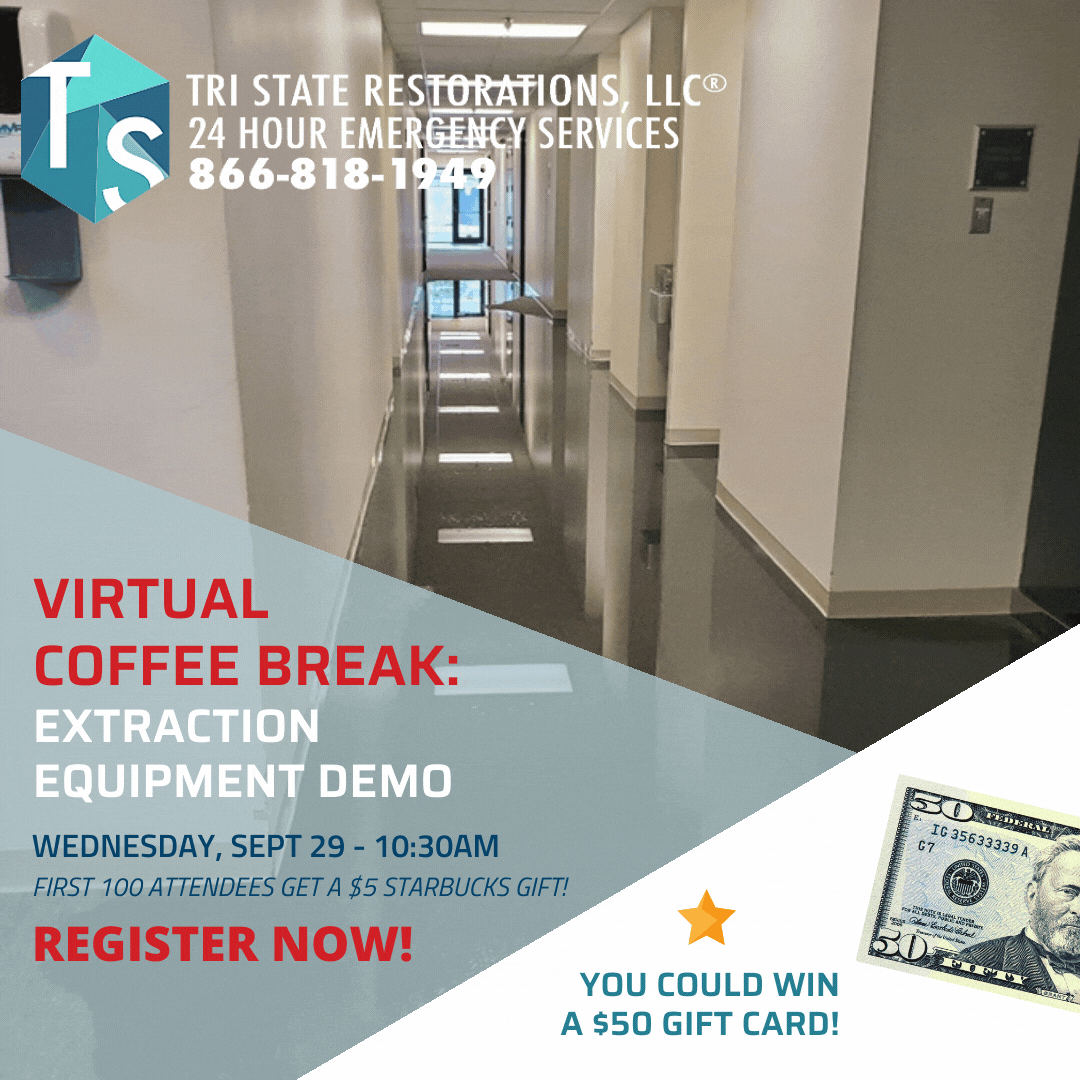 Join Tri State on September 29 at 10:30am for our monthly Virtual Coffee Break! This month, we'll be presenting live demonstrations of our extraction equipment. Learn how water extraction is performed and about the tools used to facilitate the water mitigation process.
As a thank you for taking a break with us, we're sending the first 100 attendees a $5 Starbucks Gift card. Plus, ONE lucky attendee will win a $50 Gift Card of their choice!